Specializing in:
Deep Tissue, Sports, Myofascial, and Trigger Point Massage Therapy
Voted one of the Top Massage Therapists by her peers
in Portland Monthly Magazine 3-years running
Important update: Office has moved
New location!
1017 SW Morrison ST, 5th floor
Suite 500-501
(just as you exit the elevator)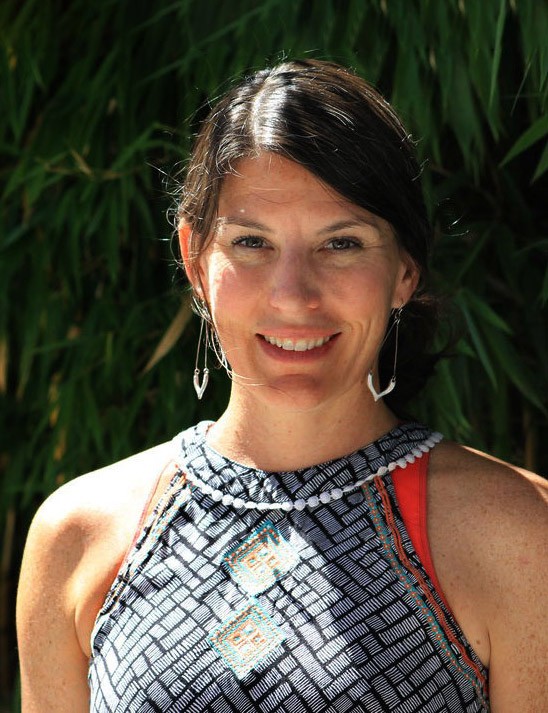 I am an intuitive and problem solving practitioner. Though officially licensed as a massage therapist in 2001, I started as a child, drawn to help ease the discomfort I sensed in others.
Specializing in deep-tissue and sports massage, I focus on finding the optimal balance for your body, for where you are in your life now. My intention is to work with your current limitations/situation to help you attain your goals. Currently a runner, and a former gymnast and volleyball player, I have a particular appreciation for all kinds of athletes. It is exciting and fulfilling to help them move through their setbacks and injuries, to see their progress and transformations.
I have great respect for the myriad of therapies available and look forward to collaborating with your current care provider(s) to create a cohesive and comprehensive plan of action for you.
Finding balance in our lives and bodies . . . it seems that's not always on the "table" for many of us these days. My hope is to combine our efforts in supporting you and your well-being.
Thank you. I look forward to having the opportunity to work with you!
~Melissa Baldwin, L.M.T.
Deep Tissue Massage
Involves applying firm pressure and slow strokes to reach deeper layers of muscle and fascia to relieve tension.
Sports Massage
Involves the manipulation of the soft tissue (muscle) in order to prevent or improve sports injuries
Swedish Relaxation Massage
Providing massage to the superficial layers muscle to improve mental and physical health
If you would like to schedule an appointment by phone
please call me at 503-381-3241. 
Due to Covid Restrictions all clients are required
to wear masks at this time. 
Prior to your Appointment please download
and fill out the following intake form
You may bring the completed form with you to your appointment or you may simply upload it below
After a marathon you never know how long recovery might be and gift certificates are always perfect because the recipient can choose when is best for them. 
Monday
Tuesday
Wednesday
Thursday
Friday
Saturday
Sunday
Closed
9:00 AM – 5:00 PM
Closed
9:00 AM – 5:00 PM
By Appointment
By Appointment
By Appointment
To schedule an appointment please call: 503-381-3241

If you would like to contact me,
please use the contact form below.
My office is located at:
The Arts Building
1017 SW Morrison ST, 5th floor
Suite 500-501 – First door as you exit the elevator